PM2V has been tested on a 5 seconds sequence of non-interlaced video (98 frames). Each frame was in resolution 720x352.
We have the following results on an IBM SP2 with 16 nodes.
Speed: (in seconds)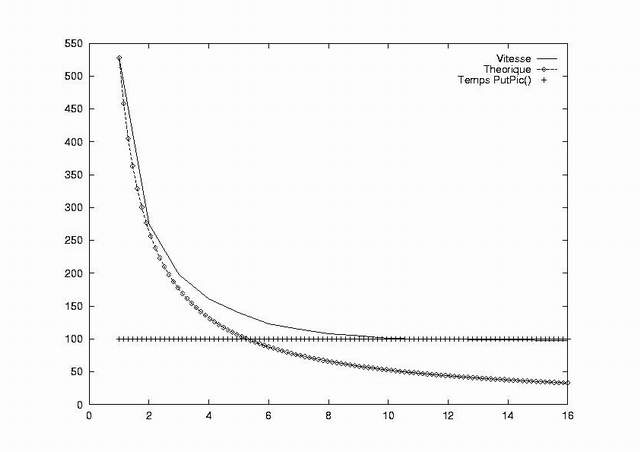 Efficiency (in %)

Results were pretty good up to 6-8 processors where we have an efficiency of 65%.
We have also tested on a Sun Enterprise 450 with 4 processors (SMP), results are available in the report which is downloadable in the "Download" section.